Website about finding meaning in illness, pain, suffering.
Spiritual devotion of your pain, cancer. Finding help through people, faith.
Stories of people that found peace in Christ, faith.
Identity design, content preparation. Made technical design adaptation and preparation, design suggestions, all technical implementation.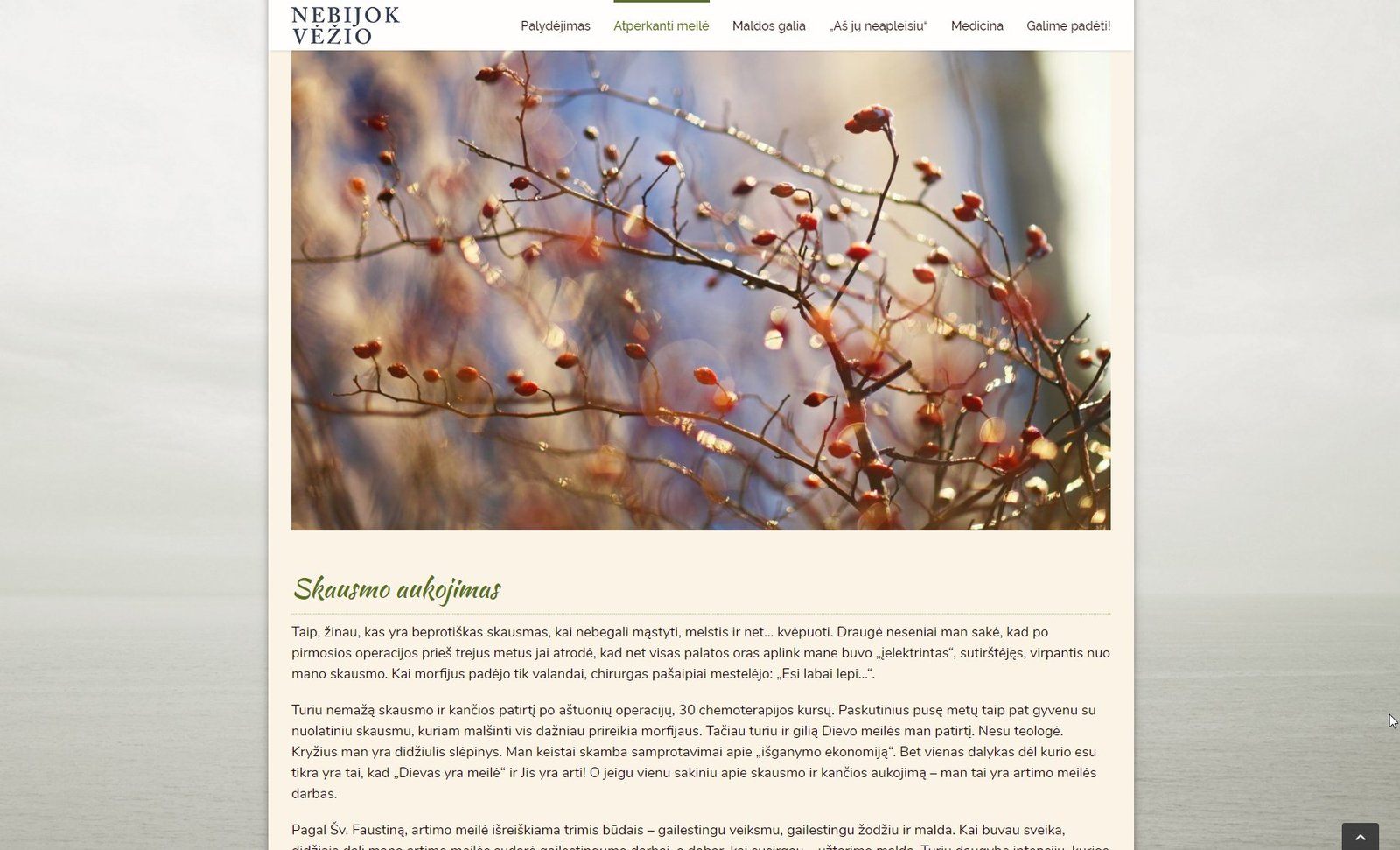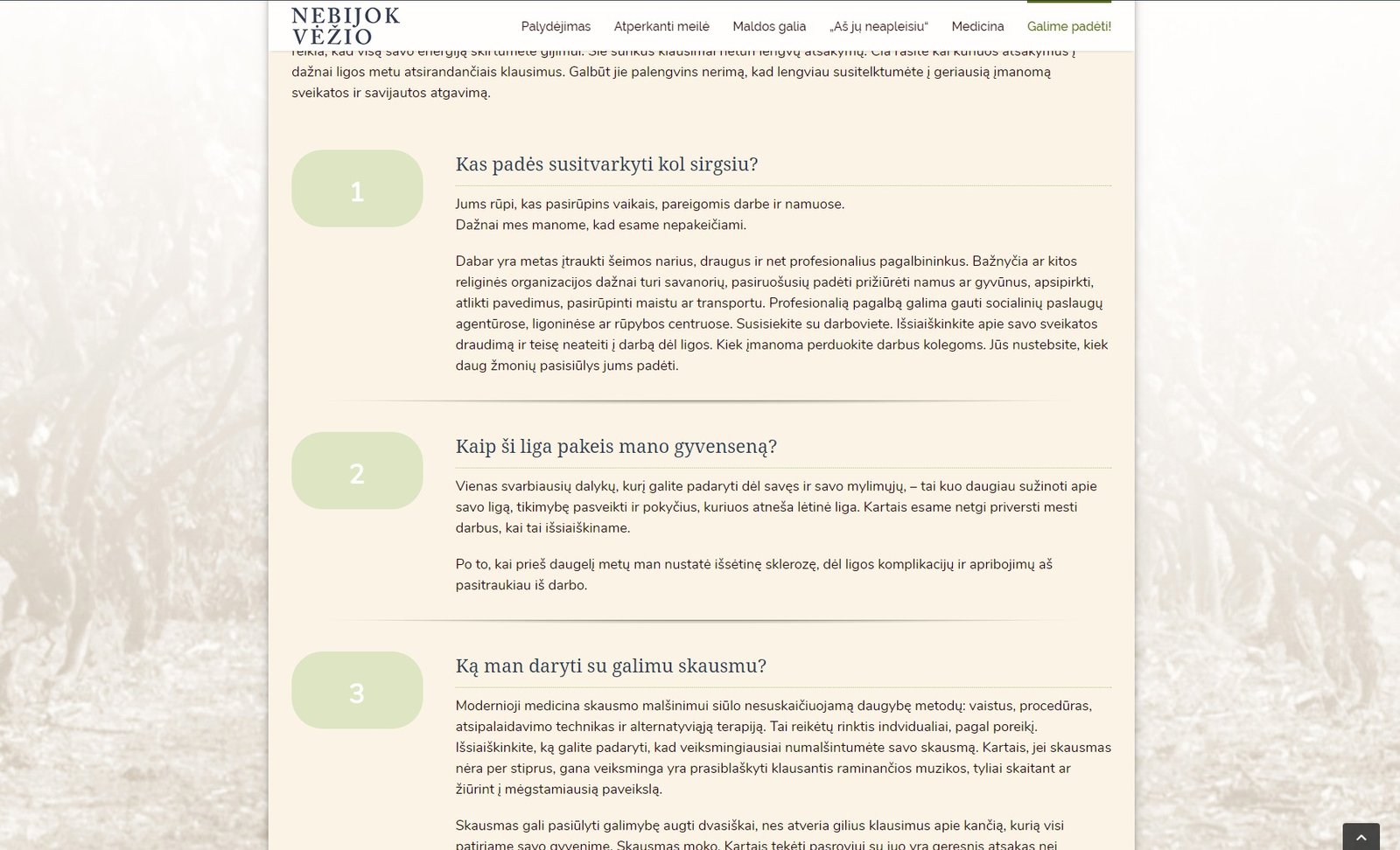 I'm an exploring artist, illustrator and creator of digital media (2D illustrations and 3D designs). I share my works, tutorials, tips, free art, items and tools. I also create websites (and apps) for communities, groups, people movements and faith organizations.