Since I was not happy with the model from part 1 (v 1.0), I planned and redesigned legs, made various adjustments, changes.
I also wanted to improve on front window frame, made some testings with paint-overs.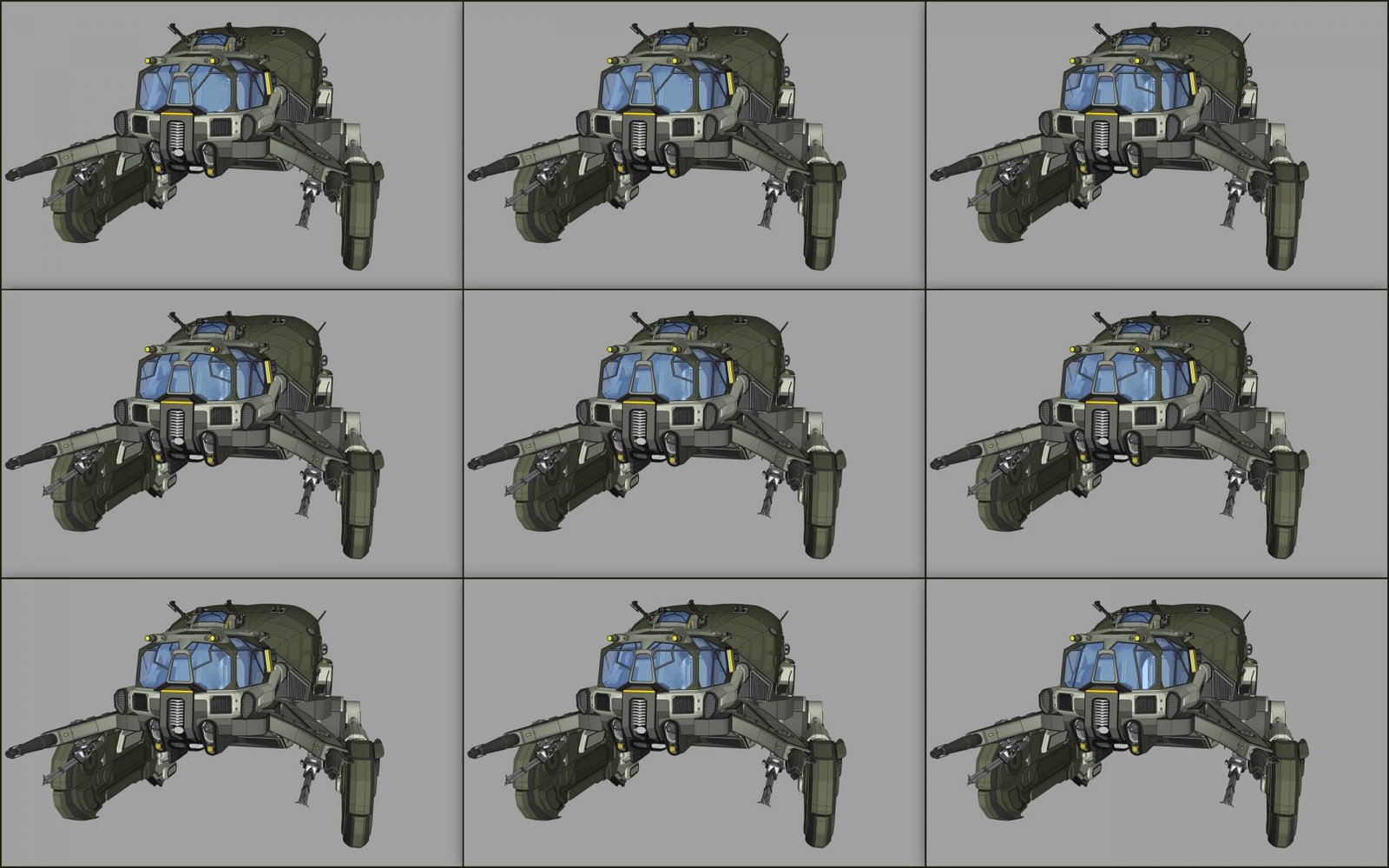 So I started remodeling it, made some design info schemes, renders.
Still will continue to improve top part, redesign wings.