Website, dedicated to home birth in Lithuania.
Made technical design adaptation and preparation, all technical implementation.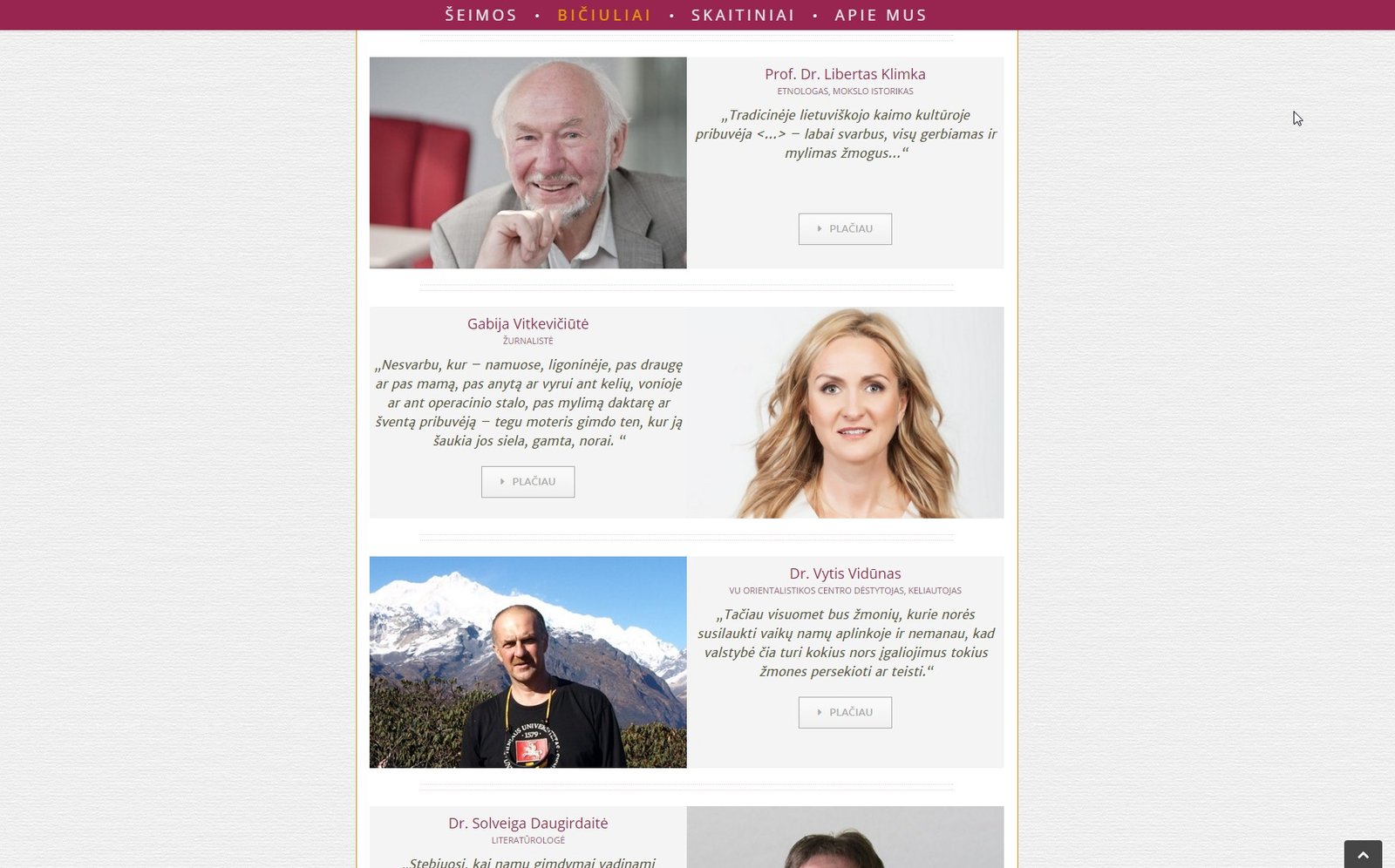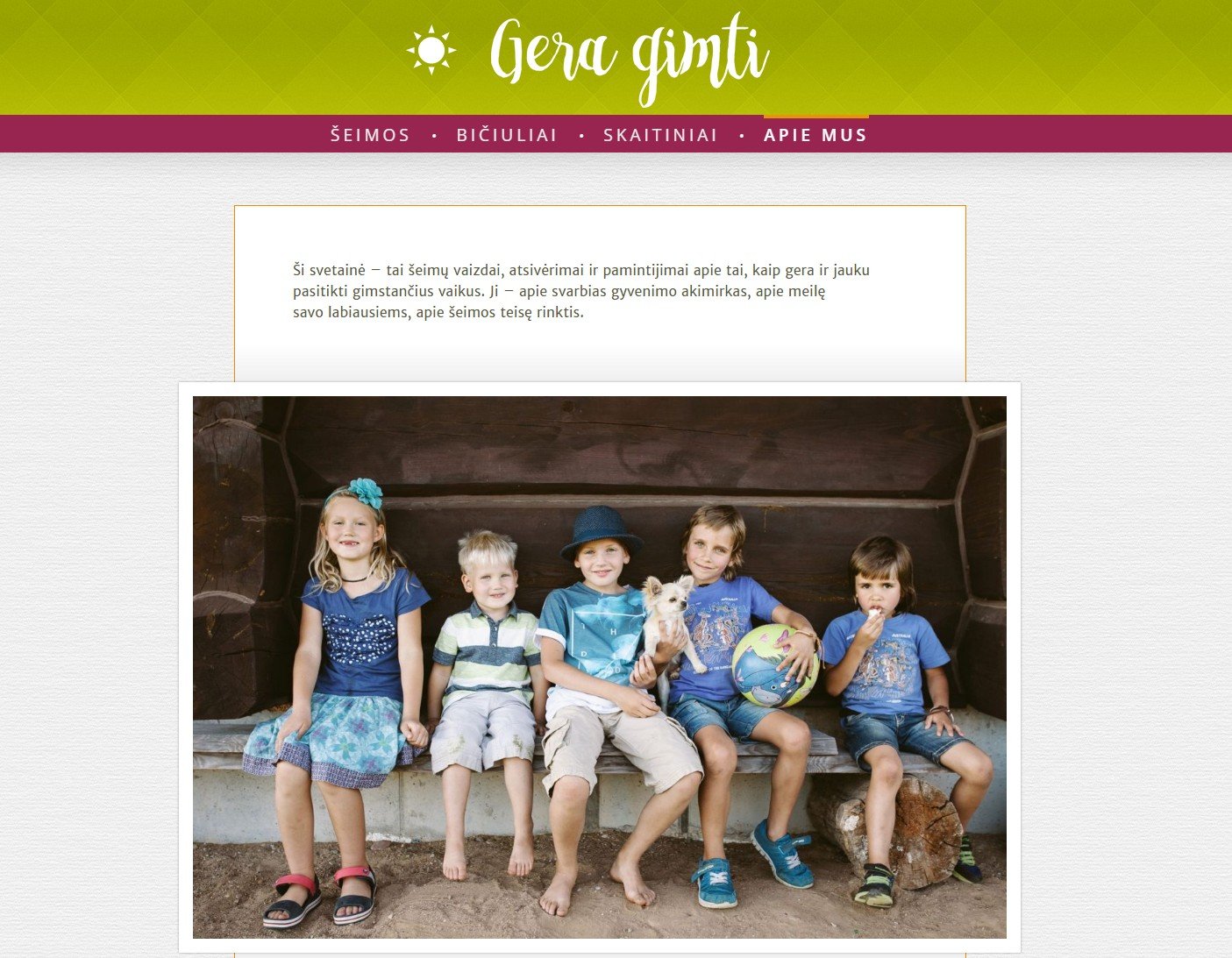 I'm an exploring artist, illustrator and creator of digital media (2D illustrations and 3D designs). I share my works, tutorials, tips, free art, items and tools. I also create websites (and apps) for communities, groups, people movements and faith organizations.
Previous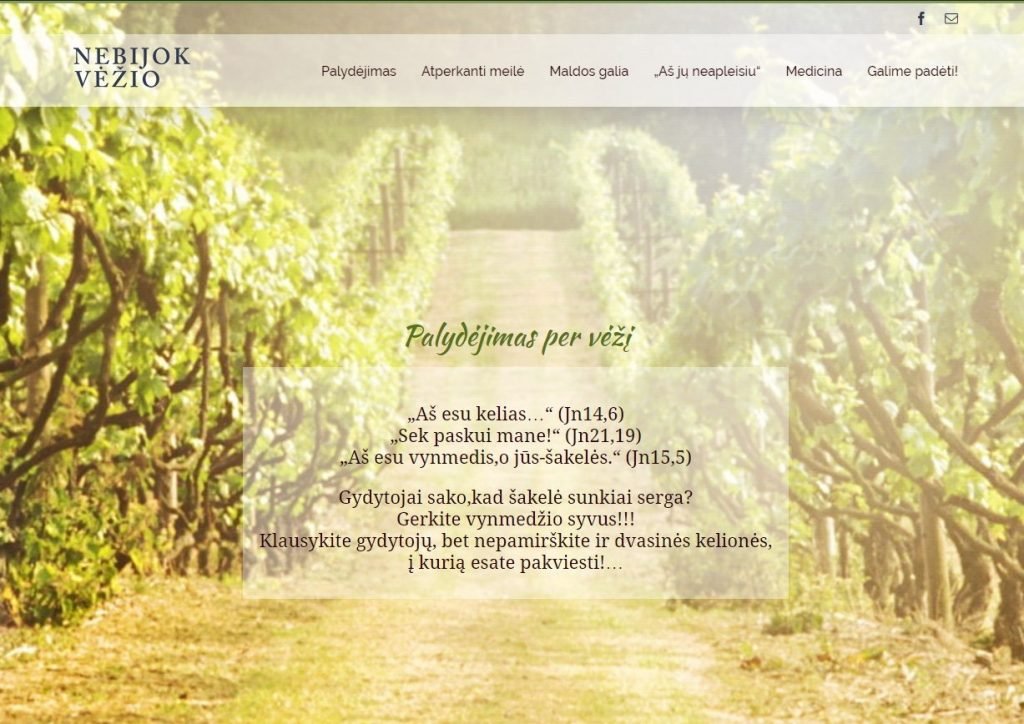 Website "Nebijok vėžio"