This tutorial is for Inkcape (free vector program www.inkscape.org)
This is beginner level tutorial.
Tested in version 1.0
Awesome mesh gradients in Inkscape
This tutorial is about a quick way how to create awesome looking mesh gradients from images or manually in inkscape. Mesh gradient is a like lots of linear gradients arranged in grid or network of gradient nodes.
For a simple linear gradient, here's a great tutorial about it : https://design.tutsplus.com/tutorials/quick-tip-how-to-create-gradient-fills-and-strokes-in-inkscape–vector-14240
Mesh gradients can be useful for subtle gradients like skin, fruits, sky etc. So let's start.
Steps
Step 1. Open Inkscape and import some reference image for gradients. I have chosen this picture to be my gradient model. (  https://pixabay.com/photos/landscape-shore-sunset-clouds-914148/)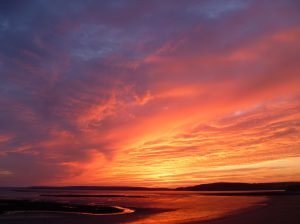 I chose default settings for import: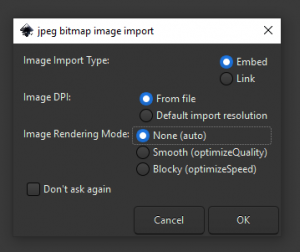 Step 2. Draw a rectangle (or any desired shape) around image, I […]