Can WordPress be used for Intranet websites
WordPress is very popular CMS for making websites, but WordPress in its core default functionality is not suitable for creating an intranet so how well does WordPress perform as an intranet? Let's check.
Your intranet website would probably need such features or sections:
Login and manage users roles for private use only.
Collaboration tools, like chat (forum, discussions) and common file sharing.
Private news or announcements.
Knowledge or information (posts) posting.
Messages or notification system.
Maybe also learning content like videos and so on.
Steps to make WordPress as Intranet system
To customize a WordPress website for intranet usage, here are some steps you can follow, that would include finding and installing more plugins for WordPress:
Install WordPress: First, install WordPress on your server or hosting account.
Choose a theme: Choose a theme that is suitable for an intranet site. There are many themes available that are specifically designed for intranet usage.
Restrict access: Restrict access to your site by using a plugins or webserver config, which allows you to restrict access to your site to registered users only.
Set up user roles: Create user roles for your employees, such as administrators, editors, and contributors. This will allow you to control what each user can do on the site.
Add custom content: Add custom content to your site, such as a welcome message, company news, and important documents.
Set up a file sharing system: Use a plugin like WP File Download or WP Document Revisions to create a secure file sharing system where users can upload, share, and collaborate on files.
Add communication tools: Consider adding communication tools like a messaging system or chat feature to your site so that users can easily communicate with one another.
Add or extend core functionality by installing needed plugins.
Ensure security: Make sure that your site is secure by using a security plugin like Wordfence. This will help protect your site from hackers and other threats.
Plugins that could help you make Intranet website
With one simple checkbox, you can make your entire site private to anyone not logged in. You can set any page or URL as the first page visited after logging in. Easily set a time interval for inactivity, after which users will automatically log out, protecting your sensitive company information. Intervals are set by minutes, hours, or days. Multisite support in premium version.


More usage cases for intranet along with google service in their blog: https://wp-glogin.com/blog/

It converts your WordPress website into a social network. BuddyPress can do:

You will be able to invite users to register on company intranet
Users will be able to create extended user profiles
Activity streams allow users to follow latest updates like Twitter or Facebook
You will be able to create user groups to sort users into departments or teams
Users can follow each other as friends
Users can send private messages to each other
Themes that could help you make Intranet website
There are several WordPress themes that are specifically designed for intranet usage. Here are a few options to consider:
BuddyBoss: BuddyBoss is a popular WordPress theme that is designed for building online communities and intranet sites. It includes a range of features such as user profiles, activity feeds, messaging, and more.
Woffice: Woffice is another popular WordPress theme that is designed for intranet usage. It includes features such as custom user profiles, project management tools, file sharing, and more.
BuddyApp is an interactive WordPress intranet theme with three different demos to choose from – an online shop, a creative agency, or a private community. This theme comes with a lot of features – one of them is the drag-and-drop page builder
Klein: Klein is a minimalist WordPress theme that is designed for intranet usage. It includes features such as custom user roles, private messaging, and file sharing.
Aardvark: Aardvark is a versatile WordPress theme that can be used for a variety of purposes, including intranet sites. It includes features such as custom user profiles, activity feeds, and messaging.
WorkScout: WorkScout is a job board WordPress theme that can also be used for intranet sites. It includes features such as custom user profiles, job listings, and messaging.
Extending WordPress Intranet
Consider adding other WordPress plugins to improve its functionality:
Secure Intranet website
Most businesses deal with sensitive information, including client data, private company guides, and more. Naturally, you don't want that information to fall into the wrong hands, and you need to secure it.
WordPress already enables you to upload any file you want to your website. However, it doesn't provide you with the option to restrict access to specific users.
Restricting access
Wordfence security
To prevent from hackers and check vulnerabilities in your site can help a plugin Wordfence.
HTAccess edit
Also if you are running a WordPress intranet on local server, then you can secure it by limiting access to internal IPs in your .htaccess file.
Conclusions
Building your own WordPress intranet system is possible and that might look like an attractive option, but there are some things to consider though, and all in it depends on what features you would need:
You will probably need several plugins, as default WordPress functionality is lacking, so that might add to total cost.
You would need a WordPress developer to set up this kind of advanced configurations, as it's not basic WordPress functionality. Deploying your WordPress as intranet can be time and labor intensive.
If you need it totally private on premise You will need your own hosting solution (probably, also you can host it on cloud).
You will have to take responsibility for the management, security and maintenance of both the intranet and the hosting.
I'm an exploring artist, illustrator and creator of digital media (2D graphics, illustrations and 3D designs). I share my works, tutorials, tips, free art, items and tools. I also create websites (and apps) for organizations, communities, groups, people movements, faith organizations and more.
Printed artworks and merchandise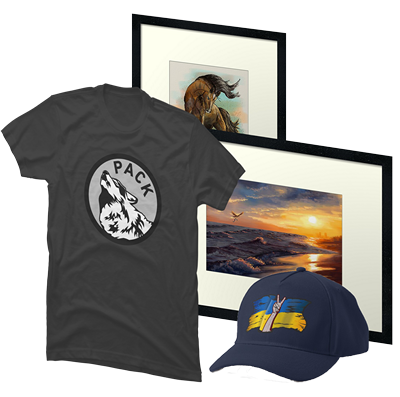 Recommended products and links may be affiliated links