Howling wolf illustration and works, products
Howling dark wild wolf standing under white moon silhouette on solid rock. Wolves like to howl at the moon, I like that pose, so wild and proud. I wanted the moon to be somewhat detailed with mountains and seas visible, but blurred.
Many more t-shirts, hoodies, tank tops, cases, covers, skins, poster and prints, curtains, pillows, clocks, greeting cards, bags, stickers available on my shop, links below.
I'm an exploring artist, illustrator and creator of digital media (2D graphics, illustrations and 3D designs). I share my works, tutorials, tips, free art, items and tools. I also create websites (and apps) for organizations, communities, groups, people movements, faith organizations and more.
Products, addons and solutions I
recommend
Disclosure info: images and links here maybe affiliate links and promotions.
Printed artworks and merchandise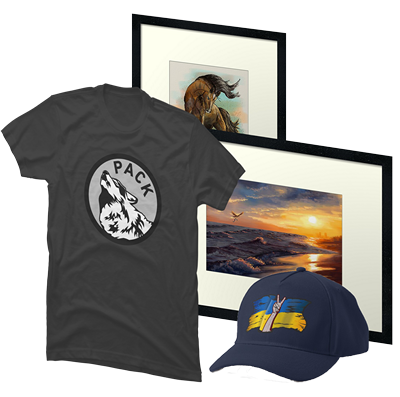 Recommended products and links may be affiliated links